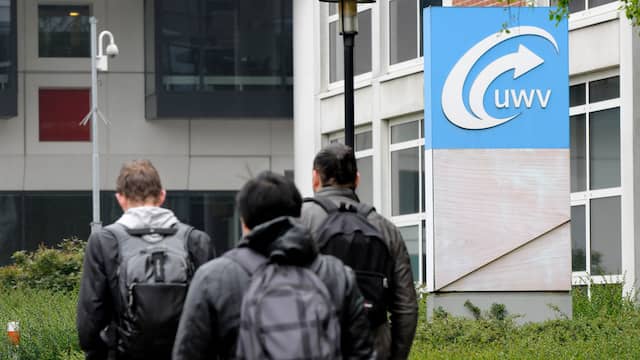 Oppositiepartijen SP, CDA en D66 vragen zich af of minister Lodewijk Asscher (Sociale Zaken en Werkgelegenheid) nog voldoende grip heeft op uitkeringsinstantie UWV.
Dat maken de partijen woensdag duidelijk tijdens een Kamerdebat met de minister over het UWV.
"Dagblad Trouw schrijft dat er 250 extra mensen nodig zijn, maar de minister zegt daar zelf niets over. Heeft hij de zaak nog onder controle?", vraagt Steven van Weyenberg van D66 zich af.
Paul Ulenbelt van de SP is het zat dat hij steeds uit de media moet vernemen hoe het is gesteld met het UWV. Hij wil dat de Algemene Rekenkamer de misstanden moet onderzoeken.
CDA-Kamerlid Pieter Heerma vraagt zich af of het reëel is om alleen het probleem met de achterstand van de herbeoordelingen op te lossen nu ook andere pijnpunten bij het UWV boven komen drijven.
Trouw publiceerde in september een artikel waarin staat dat de verzekeringsartsen nog 25.000 arbeidsongeschikten moeten herkeuren. Ook liggen er nog 73.000 niet-afgehandelde fraudemeldingen en wachten 47.000 mensen bij het Werkbedrijf op arbeidsbemiddeling en re-integratie.
Het UWV is een zelfstandig bestuursorgaan en valt onder de verantwoordelijkheid van de minister van Sociale Zaken en Werkgelegenheid.
Ruzie
Woensdag meldde de krant dat de verzekeringsartsen van het UWV al tien jaar lang ruziet met de top van de organisatie. Er zou worden gedreigd met rechtszaken en stakingen door de artsen. Volgens artsenvakbond Novag zijn zieken en arbeidsongeschikten hiervan de dupe omdat ze niet goed worden begeleid.
Op een eerder ingediend voorstel van de VVD vraagt de gehele Kamer aan Asscher om de achterstanden in 2016 weg te werken.
Anoushka Schut-Welkzijn, Kamerlid voor de VVD, heeft een nieuw overleg met Asscher aangevraagd. Zij wil dat Asscher meer doet om de achterstanden waarmee het UVW kampt op te lossen.
"De problemen zijn er al jaren en er is in die tijd niets veranderd. Die moeten zo snel mogelijk worden opgelost, wij willen van de minister weten hoe hij dat gaat doen", zegt Schut-Welkzijn. De VVD-politica wil voor de lange termijn een ander beleid zien bij het UWV.
Achterstand
De bewindsman schreef eind oktober aan de Kamer dat er vorig jaar een achterstand was van 11.500 herbeoordelingen van (gedeeltelijk) arbeidsongeschikten.
Die achterstand wordt dit jaar iets gereduceerd tot 9.500, maar loopt vanaf 2016 als het beleid niet verandert weer op tot 16.800 met een verdere stijging in de jaren daarna. Asscher heeft een zogenoemde taskforce van topambtenaren aan het werk gezet om de achterstanden in te lopen.
Het UWV heeft een grootscheepse reorganisatie doorgevoerd, zoals dat is afgesproken in het Regeerakkoord. Asscher erkent dat de achterstanden te maken hebben met geld, maar zo waarschuwt de bewindsman, er is meer nodig dan alleen de verhoging van het budget.
"Met een druk op de knop voor meer geld is de achterstand in 2016 niet opeens ingelopen. Het gaat ook om beleid." Asscher komt komend voorjaar met plannen hoe hij de achterstanden weg wil werken. In januari geeft hij op verzoek van het CDA een tussenevaluatie.
Lees hier het hele artikel.